We provide a range of custom software development services right here in
Brisbane!
OnePoint Software Solutions can integrate your systems, automate business tasks and help streamline your operations.
Gone are the days of manually transferring data from one software program to another. Gone are the days of using Excel as your business CRM. In today's day and age, it is paramount that your business can run to its full potential and get the upper hand on your competitors.
At OnePoint Software Solutions, our Brisbane based team of software developers can integrate your applications and databases to increase efficiencies.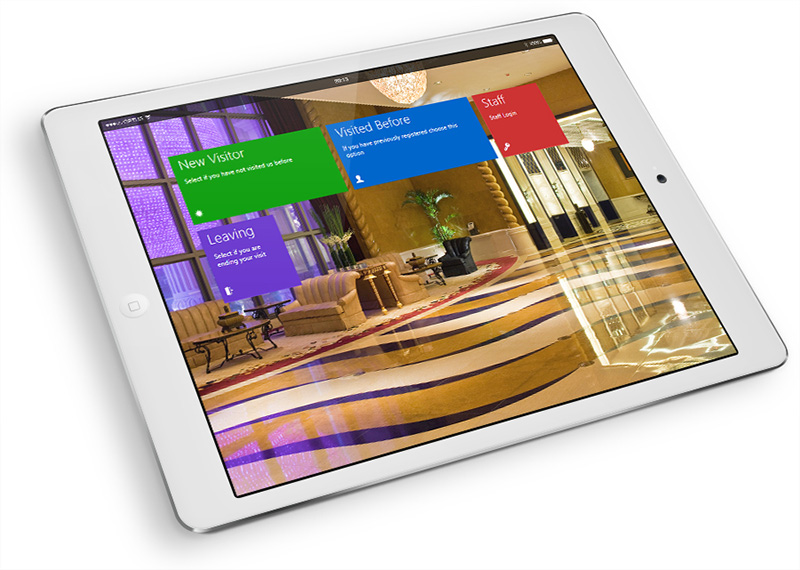 Intranets and Internal Systems
Improve business processes and eliminate access worries by offering an intranet or web based solution for your company or organisation. Secure access to information, resources, and applications where ever internet access is available. Talk to OnePoint Software Solutions about how we can help.
Migrate your outdated and inefficient business systems to the cloud. Maybe you are maintaining old access databases or want to escape the trap of spreadsheets. Cloud based software is accessible 24/7 from anywhere in the world making it essential for so many businesses and organisations. All of our custom development projects have a focus on process analysis and understanding in depth, the goals of the business and the user. We see too often what happens when little or no attention is placed upon business goals, the product may be a technical wonder but it doesn't solve the problems it set out to resolve. We offer a wide variety of services including:
Desktop to Web migrations of systems
Integration with 3rd party Applications (API Integration)
Cloud based hardware solutions
Business analysis solutions
PHP/Javascript/JQuery/MySQL development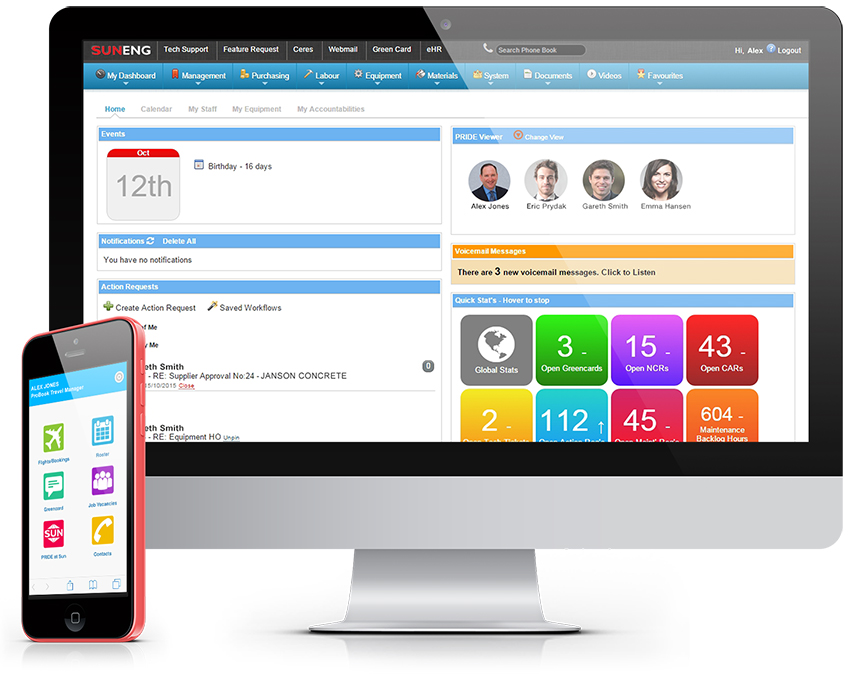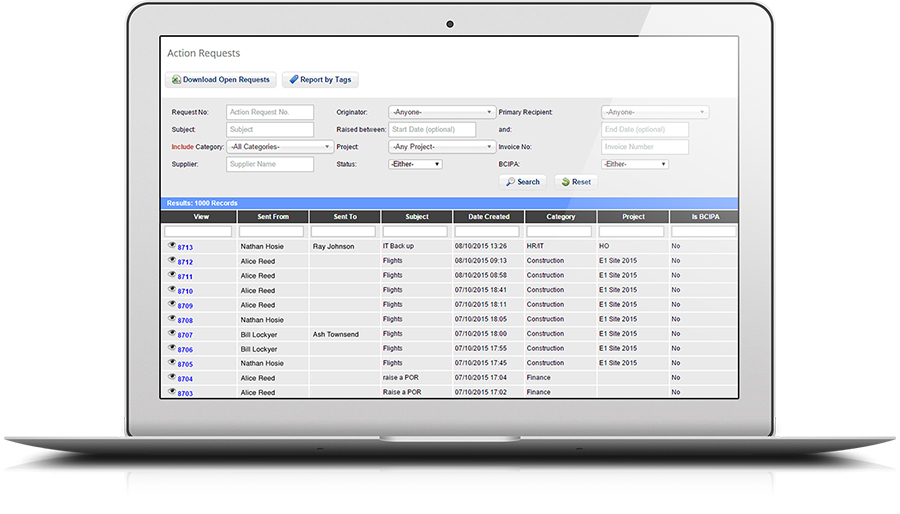 Online Database Systems
Have an idea for an online system or custom developed system? OnePoint Software Solutions can point you in the right direction. Offering outstanding value for money as well a comprehensive process analysis before we undertake your project. We build flexible, responsive and robust online database systems for consumer, business and organisations of all sizes.
In the end, our databases are designed to be effective and efficient, and are tailored to your business needs.
API Integration
OnePoint can help your business by implementing a third party program's API into your website or application. We can also develop a custom API that can be used by third party programs to communicate with your program or system.
API Services We Provide
Facebook
Twitter
Google Maps
Zoho
Sales Force
Linkedin
Shopify
Bigcommerce
Myob
QuickBooks
eWay
PayPal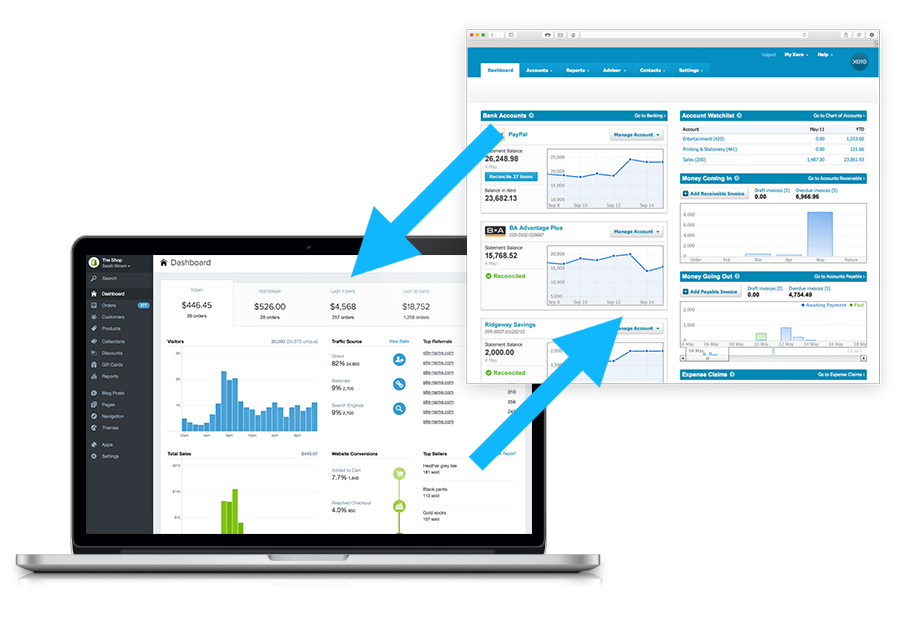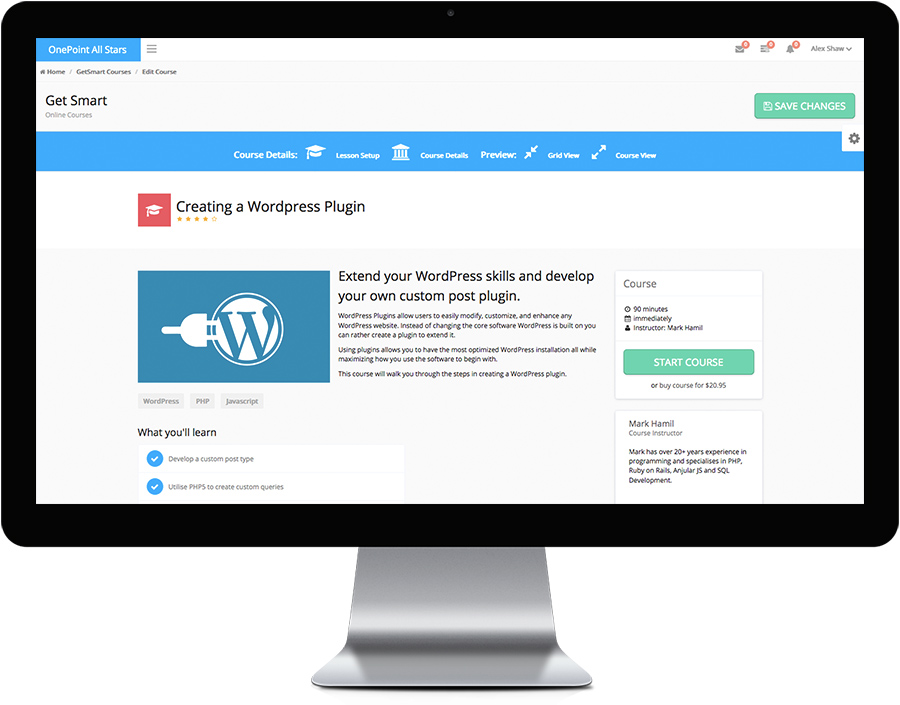 E-Learning Solutions
Our E-learning systems are custom designed specifically for your needs and are tailored to your context and audience.
We pride ourselves on developing bespoke courseware that's exactly right for you.
OnePoint have developed custom E-learning systems for clients in a variety of industries including Information Technology, Fabrication, Engineering, Fitness, Health & Medical, Training organisations and more.
Manage everything from Courses, Modules and Lessons, to reporting and user management with an E-learning system that's tailored to your business.
If you already have a website, that's no drama. OnePoint can even provide custom website integration so that your visitors can browse and enroll in your courses.
Speak to a OnePoint team member today about how we can help!
Custom Web Applications
If you are looking to move your core business applications online, OnePoint can help.
Our Brisbane team of software developers specialise in the development and ongoing support of custom web-based applications.
Our web application services provide your business with custom software that is reliable, cost effective and can be accessed from any web-enabled device.
With years of experience in professional software development, our Brisbane team of local experts have a proven track record of building web applications that are:
Accessible from all devices – mobile phones, tablets and desktops
Built using latest web technologies and meet accessibility standards
Intuitive design, with a strong focus on user-experience means less time training staff
Ongoing development and support provided to all clients
Updates are rolled out to all team members as required
Safe and secure – all web applications incorporate database encryption and secure hosting