Shopify is the worlds largest growing eCommerce solution and with a huge range of extensions and Shopify apps available, the average Joe can have a professional online store in no time.
Like most eCommerce solutions, Shopify comes equipped with the bare essentials to get you up and running. While base template/theme isn't going to give you the fully functional store or automation that you need; Shopify apps can take your store to the next level.
OnePoint specialise in custom Shopify Development and many of our clients often ask us to recommend our go-to Shopify apps; so here they are.
10 Must Have Shopify Apps To Enhance Your Online Store
01.

Loyalty Lion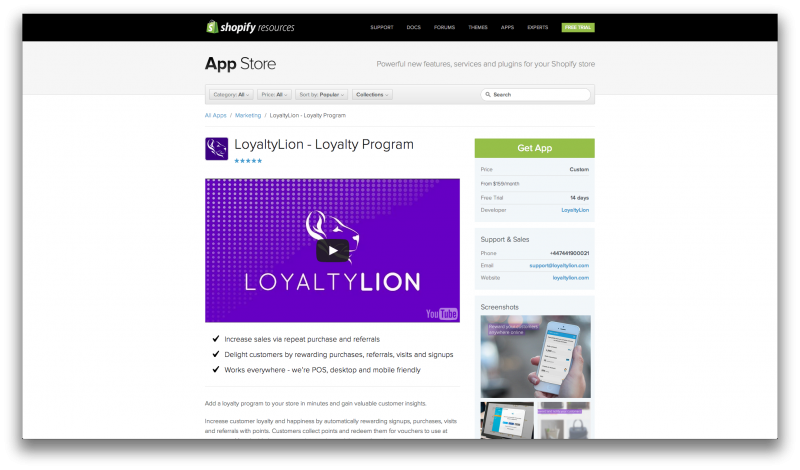 LoyaltyLion is one of the best apps on the market for constructing loyalty schemes for your customers. It can be used to drive customers back to your site, make repeat purchases, refer their friends and family, ultimately increasing your revenue.
Use LoyaltyLion to add your own loyalty program in minutes and gain valuable customer insights. Increase activity and customer happiness by offering points for signups, purchases, visits and referrals. Your customers will collect points and redeem them for rewards to use at your store, which encourages repeat visits and long term loyalty.
Price: FREE
Developer: LoyaltyLion
Link: www.apps.shopify.com/loyaltylion
---
02.

Bulk Discounts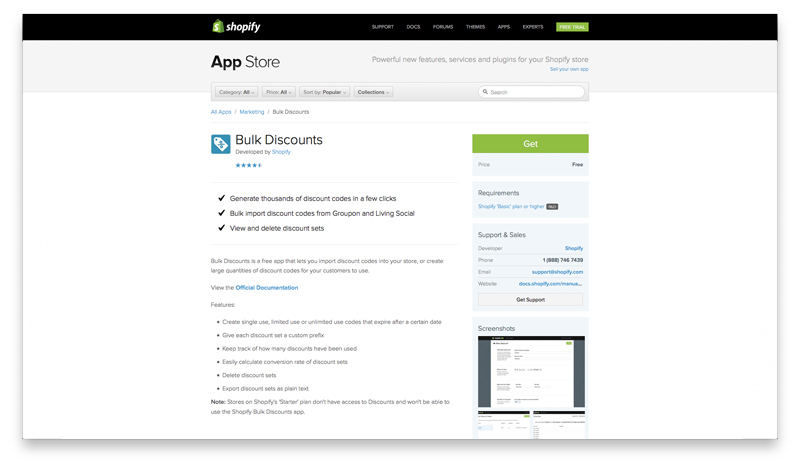 Bulk Discounts is a free app that lets you import discount codes into your store, or create large quantities of discount codes for your customers to use.
Price: FREE
Developer: Shopify
Link: www.apps.shopify.com/bulk-discounts
---
03.

Product Upsell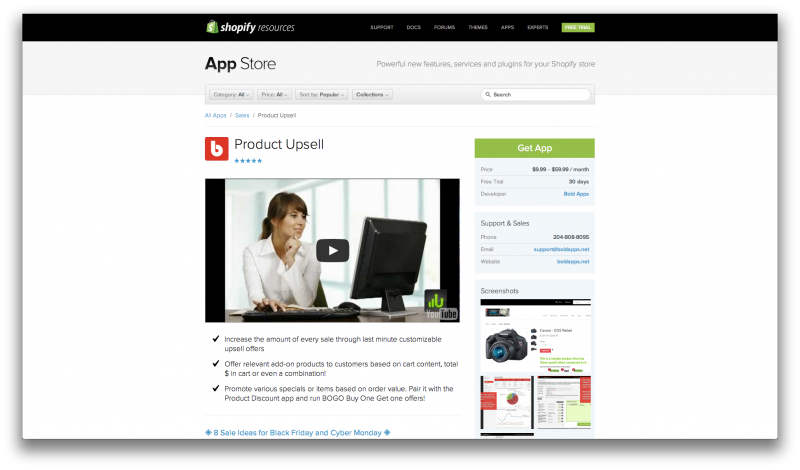 Increase the amount of every sale through last minute customisable upsell offers. Offer relevant add-on products to customers based on cart content, total price in cart or even a combination.
Price: US $9.99 – $59.99 / month
Developer: BOLD
Link: www.apps.shopify.com/product-upsell
---
04.

Chimpified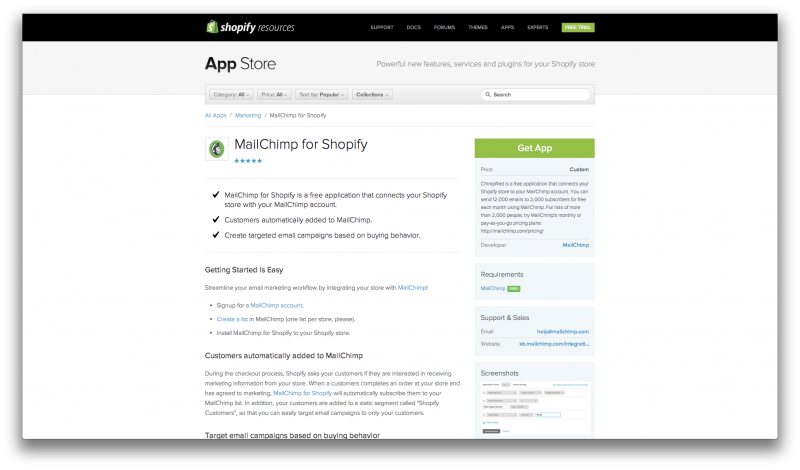 Chimpified seamlessly integrates your store with your Mailchimp account, allowing you to target email campaigns at your customer base
Price: FREE
Developer: MailChimp
Link: www.apps.shopify.com/chimpified
---
05.

Receiptful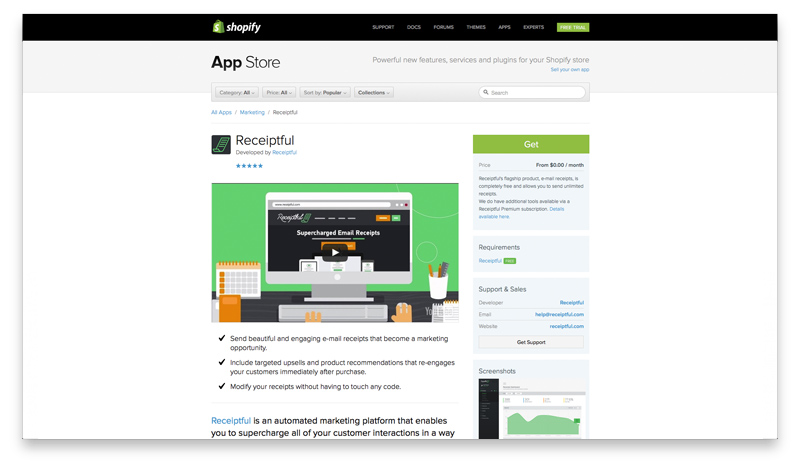 Receiptful is an automated marketing platform that enables you to supercharge all of your customer interactions in a way that maximises your Customer Lifetime Value.
The app allows you to easily send beautiful and engaging e-mail receipts, send targeted upsells and product recommendations that re-engages your customers immediately after purchase and modify your receipts without having to touch any code.
Price: FREE
Developer: Receiptful
Link: www.apps.shopify.com/receiptful
---
06.

Instagration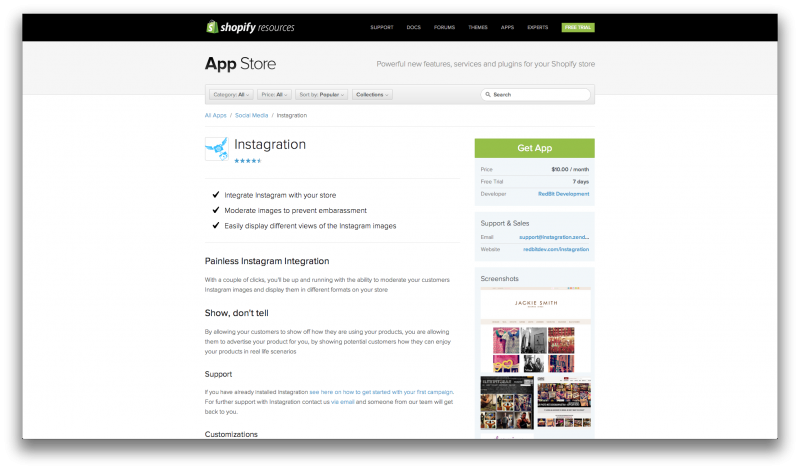 Instagration is a fantastic app to integrate your instagram feed with your shop. Obviously not your personal feed, but rather an Instagram profile for your brand that can be used to provide a visual representation of it, as well as photographic updates.
Price: US $10 / MONTH
Developer: RedBit Development
Link: www.apps.shopify.com/instagration
---
07.

Recurring Billing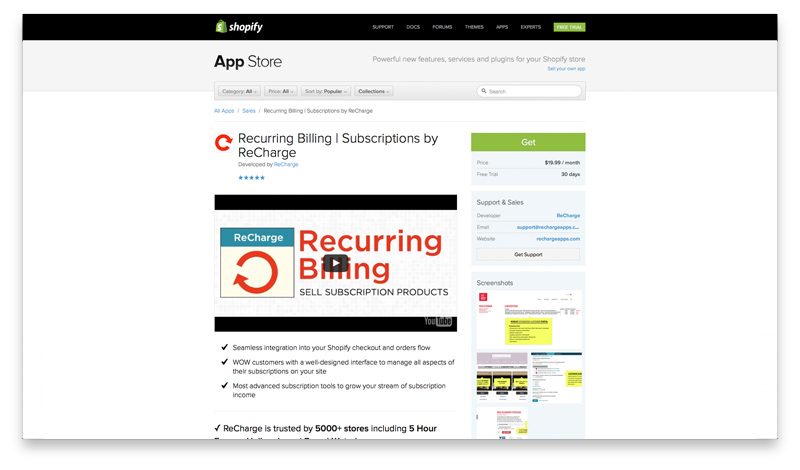 Recharge is the most used Shopify recurring billing solution powering thousands of stores processing tens of thousands of orders daily. Recharge processes both one-time and subscription orders in the same cart. The payment solutions supports both Credit Card and Paypal purchases and customers can manage subscriptions directly from your Shopify store.
Price: US $19.99 / month
Developer: ReCharge
Link: www.apps.shopify.com/shopify-recurring-payments
---
08.

Product Reviews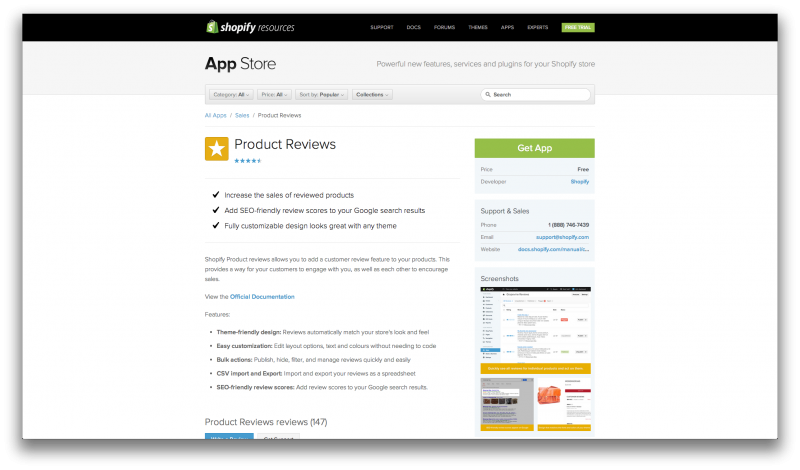 Shopify Product reviews allows you to add a customer review feature to your products. This provides a way for your customers to engage with you, as well as each other to encourage sales.
Price: FREE
Developer: Shopify
Link: www.apps.shopify.com/product-reviews
---
09.

Persistent Cart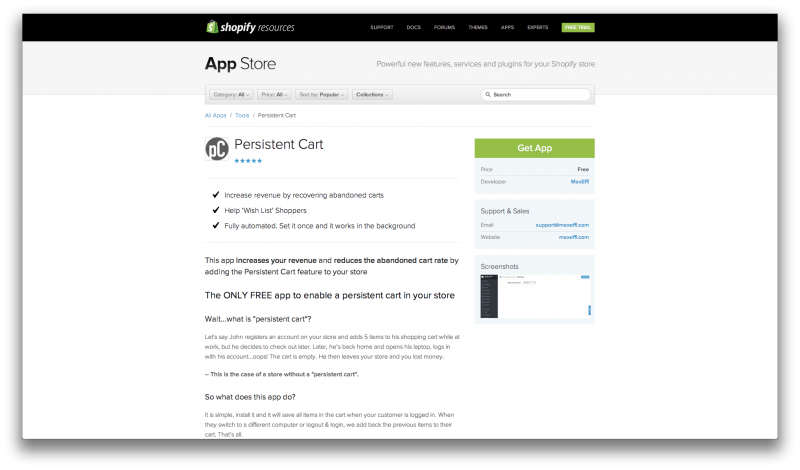 Persistent cart is a cart that remains for the user, even after they have closed their browser and return to the shop at a later date. Rather than losing the contents of their cart, everything is waiting for them when they return, ready to be purchased. The app runs in the background, so once you set it up, it will do all the work for you.
Price: FREE
Developer: MaxEffi
Link: www.apps.shopify.com/persistent-cart
10.

Lucky Orange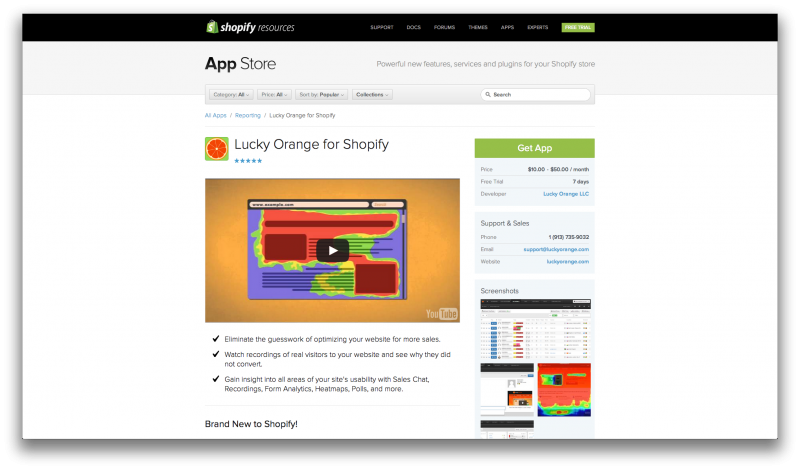 Lucky Orange will not only provide you with recordings of real users using your site, showing you why they did not convert, but also produce a 'heat map' that shows how people click, move and scroll all the pages on your site.
Price: US $10 – $50 / MONTH
Developer: Lucky Orange LLC
Link: www.apps.shopify.com/lucky-orange
Whether you're looking to launch an online store or are ready to take your existing Shopify store to the next level; contact a OnePoint team member today.