Professional Web Development
A website is only as good as the infrastructure supporting it. With each website, we integrate innovative development practices to provide a reliable and solid back-end.
While we love to produce attractive website designs; we like to put as just much effort into website development to ensure they're extremely well constructed.
Our web developers utilise robust and emerging development techniques as well as industry standard programming languages to meet your needs and ensure seamless integration with all available platforms.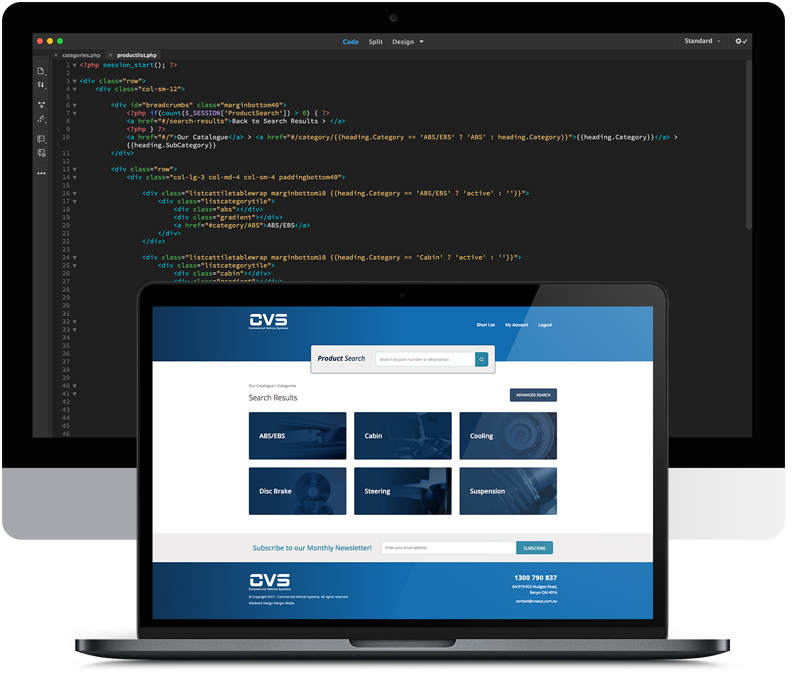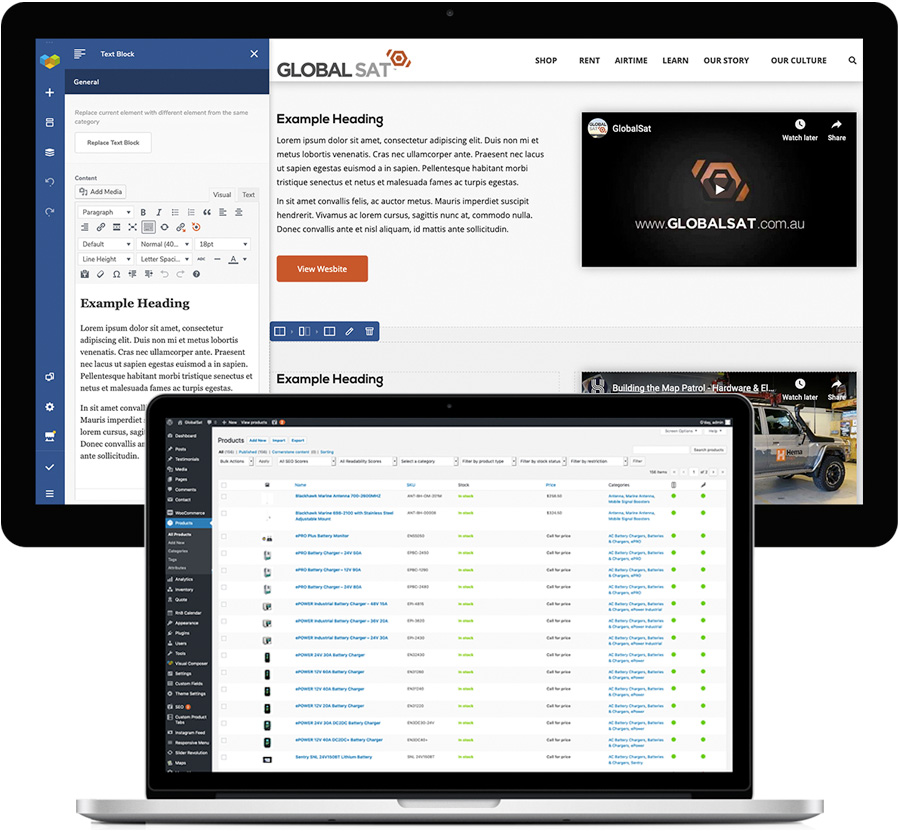 Content Management Systems
A content management system, often abbreviated as CMS, is an platform that helps users create, manage, and modify content on a website without the need for specialized technical knowledge.
Each website we develop include a content management system to provide you with a streamlined way to manage website pages and content without additional costs.
WordPress powers 39% of the entire web and is currently the most popular CMS of choice. We use a range of the world's leading content management systems to build beautiful, engaging websites which scale with your business' needs.
Our Web Development Services
After establishing your goals, our web developers match those goals
with the appropriate technology to make those goals a reality.
Our custom website services aren't just to make your customers' experience more convenient. Because we work with you to build a custom solution from the ground up, we should be making YOUR internal processes easier as well.
Ecommerce Web Development
Our team of Brisbane web developers build websites that scale with businesses of all types and sizes. We are flexible, and use modern technologies like Shopify, WooCommerce, and a number of custom solutions.
Lead Gen Website Development
Your website is too important an asset to be left to chance. That's why we use open-source development platforms like WordPress to ensure that we can build it right the first time. This allows us to apply the perfect amount of customization and security, without sacrificing reliability.
We provide website maintenance and support packages at competitive prices. Our Brisbane web developers can help debug any issues your website may experience and provide ongoing support.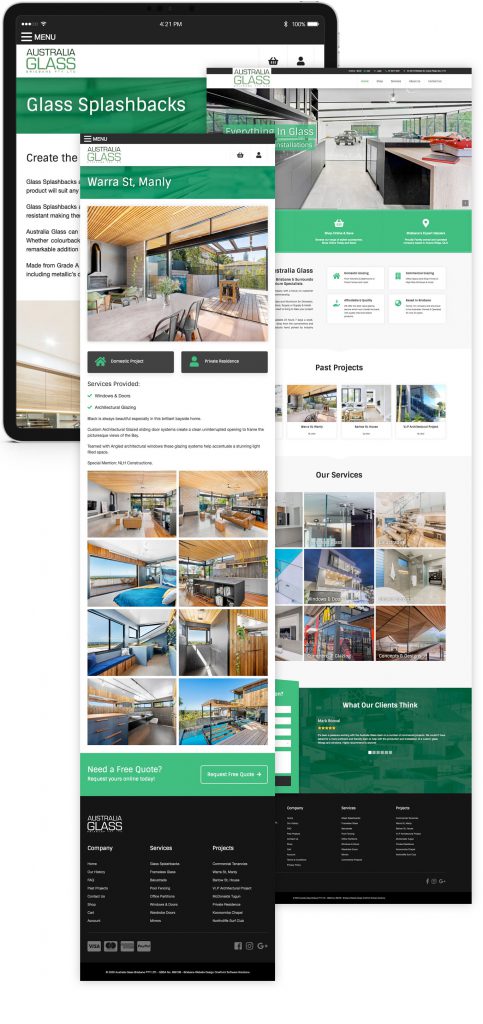 Ready to get started on a project together?
Request a Free Quote Online
Your website is an investment in your business.
When starting a new project, the most damaging thing you can do is assume. Our strategy involves an unbiased view of your business profile and collaborative lines of communication for the project.
Mobile web traffic has been steadily outpacing desktop traffic since 2016, and the difference continues to grow. We use responsive web design to ensure your site looks and works great on desktop, tablet & mobile devices..
From strategy to implementation, the goals of your website are reliant on your users taking the actions you want. Professional UX design makes each process as simple and painless as possible.
Technology should promote growth for your business, not hold you back from it. We use scalable web solutions that not only help your business grow, but continue to work optimally when you do.
We implement cutting edge front-end and back-end technologies to ensure your website looks great, runs smoothly and is future-proofed for years to come.
Quality Control & User Testing
Extensive user testing and quality control ensures your website site is looking great and working as it should on every device.
Drop us a line to discuss your project in detail.