One of the great things we love about WooCommerce is its vast range of features that comes straight out of the box, For a free shopping cart plugin, it's not only flexible, but quite powerful, enabling you to sell virtually anything, anywhere, to anyone.
Like majority online stores, there's always going to be a time where you'll want to integrate extra add-ons to take your online store to the next level. This is where WooCommerce extensions come into play. With a huge range of free and paid extensions available, WooCommerce can literally give you the power to sell new product types, enhance your store's performance, treat your customers and much more.
Here are five new and powerful extensions we recommend for your new WooCommerce online store.
01. Product Add-Ons
Price:
$49
Allow your customers to customize your products by adding new options such as input boxes, drop-downs or checkboxes. With the Product Add-Ons extension, gift messages, donations, laser engraving and any other product that requires user input is now an option for your customers!
Add-ons can be added globally or per-product from the edit product page – they can be named described, reordered and optionally given prices that are automatically added to the product price if chosen by the customer. View WooCommerce Product Add-Ons full details here.
02. Cart Reports
Price:
$79
The WooCommerce Cart Reports extension provides real-time metrics on your customers' open and abandoned shopping carts. Keep tabs on your customers' carts and manage your online store more efficiently.
Once installed and activated, the new Carts tab will display converted/open/abandoned carts over a custom date range, most-abandoned products, and product abandonment by month and more. View WooCommerce Cart Reports full details here.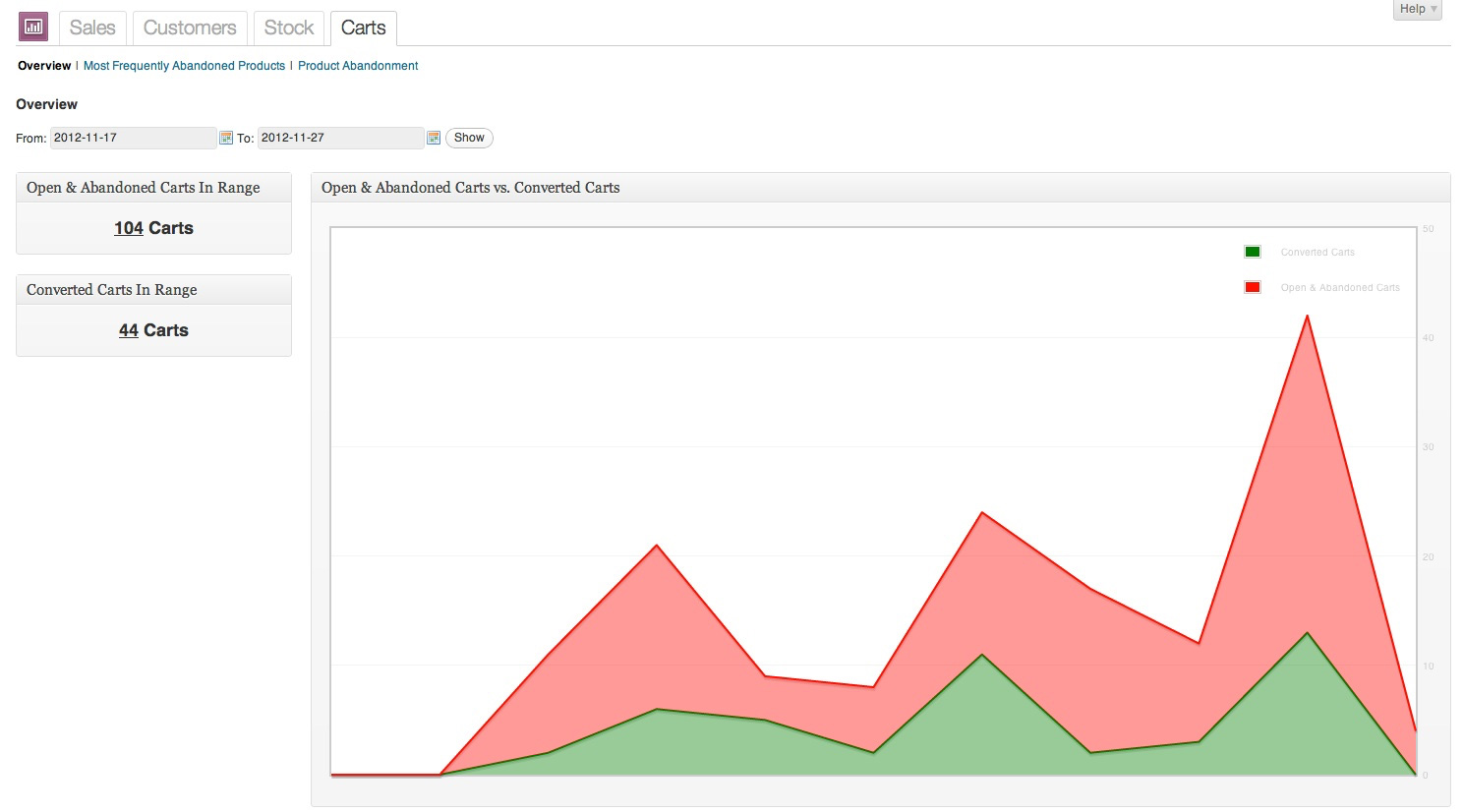 03. Cost of Goods
Price:
$79
You might know how much money you're making, but do you know how much of that is profit?
WooCommerce gives you access to great reports on revenue and top-sellers or earners. WooCommerce's popular Cost of Goods extension Profit Reporting makes these reports even more valuable! You can evaluate not only revenue, but costs and profit all from within your WooCommerce store. Quickly and easily get the information you need to make marketing and sales decisions to optimize your store's revenue. View WooCommerce Cost of Goods full details here.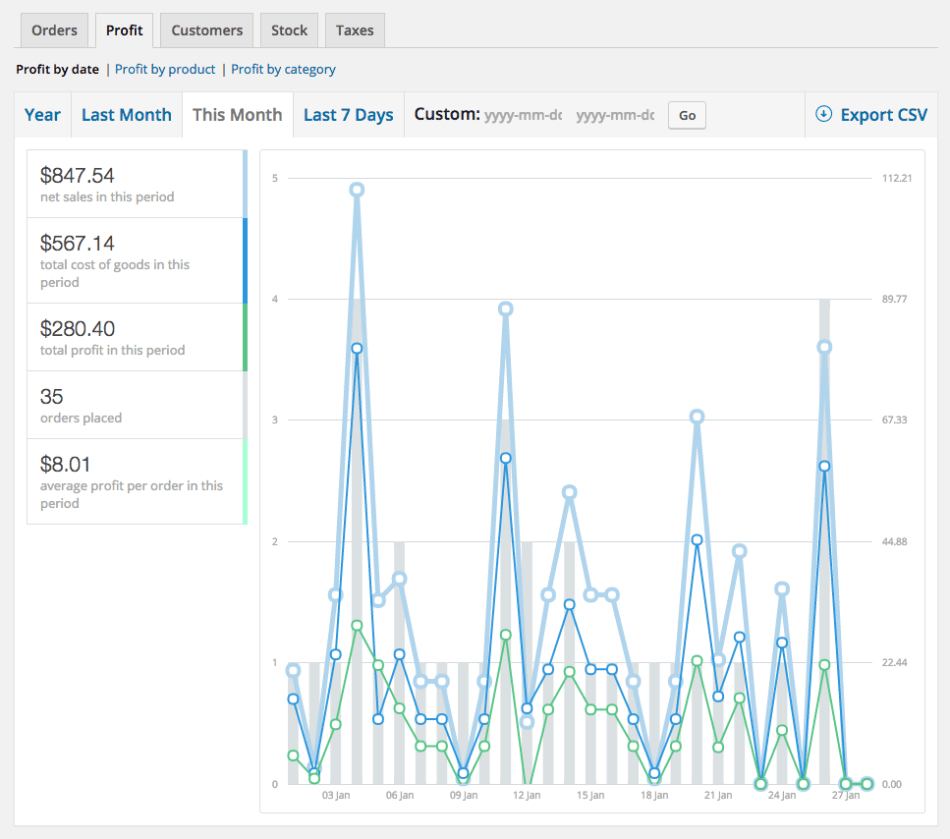 04. Smart Coupons
Price:
$99
When it comes to promotions, Smart Coupons is an extension that can do it all: coupon codes for your entire store or individual products, gift certificates, automatic discounts, in-cart offers, store credit and more.
If you want to start offering flexible, comprehensive discounts that will entice new customers to make a purchase with you, this is the extension (and perhaps the only extension) you need. It's customisable, flexible, and incredibly powerful. View WooCommerce Smart Coupons full details here.
05. WooCommerce Bookings
Price:
$249
This powerful extension allows you to sell time or date-based bookings, adding a new product type to your WooCommerce site. Perfect for those wanting to offer appointments, services or rentals.
WooCommerce Bookings enables you to create booking slots with fixed time slots, supports multi-person bookings, manually create bookings, setup email notifications and set custom booking costs. The extensions also features individual product and global rules and an intuitive layout and streamlined functionality. View WooCommerce Bookings full details here.