It's been in discussion for quite some time and as of last week, the news is official: Google wants you to make your website mobile-friendly.
The rumours first started circulating in early 2014 and on Thursday, February 26, the search engine giant confirmed the penalisation of any website which isn't 'mobilised'.
Once again, Google's Algorithm will receive an update to increase rankings for mobile-friendly websites.
To put it into perspective, websites with mobile compatibility will be awarded a higher rank in search results than those without.
Google have not only announced the plans for it's search engine algorithm update, but also assigned a specific date in which it will take effect.
Google's announcement on its Webmaster Central blog, reads:
Starting April 21, we will be expanding our use of mobile-friendliness as a ranking signal. This change will affect mobile searches in all languages worldwide and will have a significant impact in our search results. Consequently, users will find it easier to get relevant, high quality search results that are optimised for their devices.
So what exactly does this mean for you?
If your current website is not responsive to different screen sizes, properly configured and able to be viewed on multiple device types; Google is making plans to penalise your search rankings.
All of the valuable SEO throughout your website could be for nothing if your site isn't viewable on a mobile device.
What is the reason behind Google's update?
The world is moving into the mobile age. More and more of our lives are spent using handheld devices and it is critical that websites are able to keep up.
How do you know if your site is mobile friendly?
Now before you start stressing, you need to assess your website and determine whether it's at risk.
You can run two simple tests to see whether your site has been deemed mobile-friendly by Google.
1. Check your Search Engine Results Page appearances.
You have probably noticed mobile-friendly tags appearing in certain search results on mobile devices. If your website shows up there, your site is already mobile-friendly and you don't need to worry.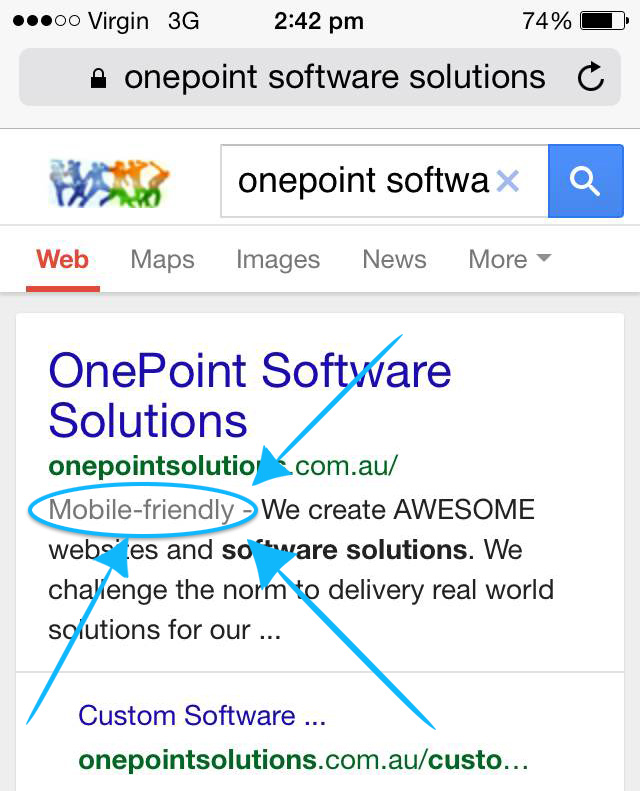 2. Google's Mobile Friendly Test.
This test is simple enough that anyone can do it. Simply input your website URL and click 'Analyze.' If you have Google Webmaster tools you can also check the Mobile Usability Report for additional details on mobile compatibility issues. Click Here to test your website.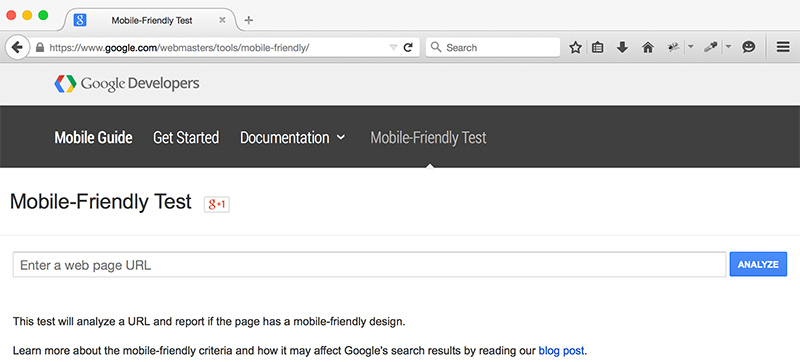 Become Mobile-Friendly or Become Irrelevant.
If you failed to pass Google's mobile-friendly test, it's time to get to work. You need to be making arrangements to update your website as soon as possible.
If you would like to have a chat about making your current website responsive, give us a call today on 07 3444 0045 or contact us here.