You might not know who we are but chances are we have spoken recently.
If you have called your local doctors office, hair salon, electrician or plumber, chances are, that was us.
We booked your appointment… and then changed it when you called back… and then back again when you realised the first appointment was fine.
A 9 – 5 in house receptionist will set you back up to $49,000.00 per annum. We start at only $49.00 a month and you can claim us as an expense.
Best of all
No sick days!
No annual leave!
No Lunch Breaks!
No Calls go unanswered!
No Clients Ignored!
Not Outsourced!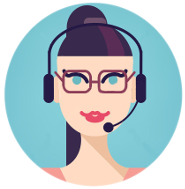 OnePoint Connect is our boutique, live phone answering service, which is the ideal solution for small and medium sized businesses.
Provide your customers with a high quality customer service experience with OnePoint Connect and never miss an important call again.
Contact a OnePoint team member today on 07 3444 0045 or shoot through an online enquiry and we'll be in touch!