With more users than ever turning to the internet for information, it's extremely important to have a website.
Not just a plain, boring old website; but a professionally designed and developed website.
More than 1 billion web searches are performed every day, making search engines the number one resource used by customers who want to find a local service.
In today's day and age, majority of people are turning to Google to find local businesses. The days of using traditional methods such as printed ads in magazines and the Yellow Pages are near becoming extinct.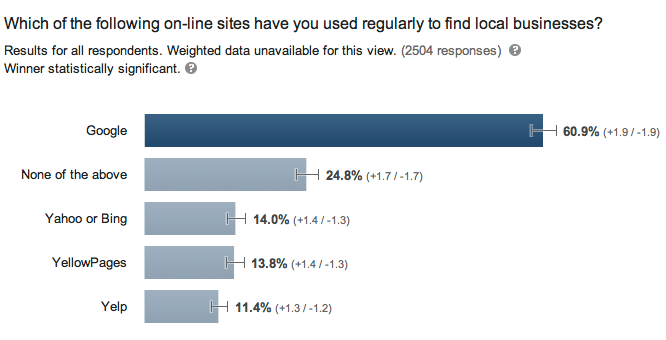 After Google's mobilgeddon update, having a website that caters for desktop, tablet and mobile users is paramount. Not only for your customers, but for your business.
Below are a few reasons why investing in professional website design can benefit your business.
Improve Visibility
Responsive design not only ensure your website is displayed appropriately across desktop, tablet and mobile devices, but enhances your visibility in Google when searched on mobile.
Incorporating local SEO techniques can help boost your search engine rankings and with the use of social and online platforms, your can interact with your customers with reviews and feedback.
24/7 Access
If a potential customer wants to browse through your trade services late at night, they can do so. Having a professional website design can not only impress your customers visually, but can offer a more intuitive and user friendly experience.
They can spend as much time as they want looking over your tradesmen website, decide on the service they need, locate your contact information and give you a call during office hours.
Provide Vital Information
When potential customers search for a local tradesman, we have often found they are searching for trading hours, services, contact information and price. A well-designed website can help your customers find what they need quickly and easily.
Unlike other advertising methods, updating your website with changes to price, location and services is easier and quicker.
Increase Leads / Sales
A professional website design will implement strong call-to-action (CTA) throughout to help increase potential leads and sales. A website can be your strongest marketing tool if it is designed and developed by a individual that understands your goals and vision.
Save Time
Providing information to potential customers in person or over the phone can take time. However, if you have all of your information on your website, customers can simply look there rather than having to ask, which will save you precious man-hours.
Save Money
Advertising your business through traditional methods such as print, radio and television can be expensive. Even after you have paid, there is no guarantee that your target market will actually see your ad.
Alternatively, a tradies website is available all the time for people to look at, and the cost is typically much lower than most traditional advertising methods.
A high quality, professional website is the best and most affordable way to advertise your business and your services.
If you're looking at taking your business online or are ready to give your current website the upgrade it needs, feel free to get in contact today on (07) 3444 0045 or shoot through an enquiry and we'll be in touch.