As the world's largest open-source eCommerce platform, WooCommerce is constantly pushing the envelope of emerging technologies and new features to its behemoth community of  3.8 million+ active stores.
The WordPress powered eCommerce platform has officially broken the news of a new payment gateway hosted by WooCommerce itself. Introducing WooCommerce Payments.
What is WooCommerce Payments?
The new payment gateway is similar to that of Shopify Payments whereby payments can be processed by WooCommerce itself and not by a third-party gateway such a PayPal, Stripe or Square.
WooCommerce Payments will allow online retailers to view online payments, track cash flow into bank accounts and improve management of transaction disputes. Whether you're monitoring your site on-the-go or digging into the details, the integrated payments dashboard has you covered.
What are the key benefits of WooCommerce Payments?
Securely accept credit and debit cards
Offer customers a seamless payment experience and reduce cart abandonment. With WooCommerce Payments, customers pay you directly without leaving your store.
Low cost / Pay as you go
Unlike some other payment gateways, it is free to install and has no set up fees or monthly fees. Transaction fees starting from 2.9% + $0.30 per transaction for U.S.-issued cards
Comprehensive dashboard
Managing payments and disputes will become easier with a new dashboard. The new dashboard are will hel
View the details of payments
View the details of refunds and other transactions
View and respond to disputes and charge-backs
Track deposits and their associated transactions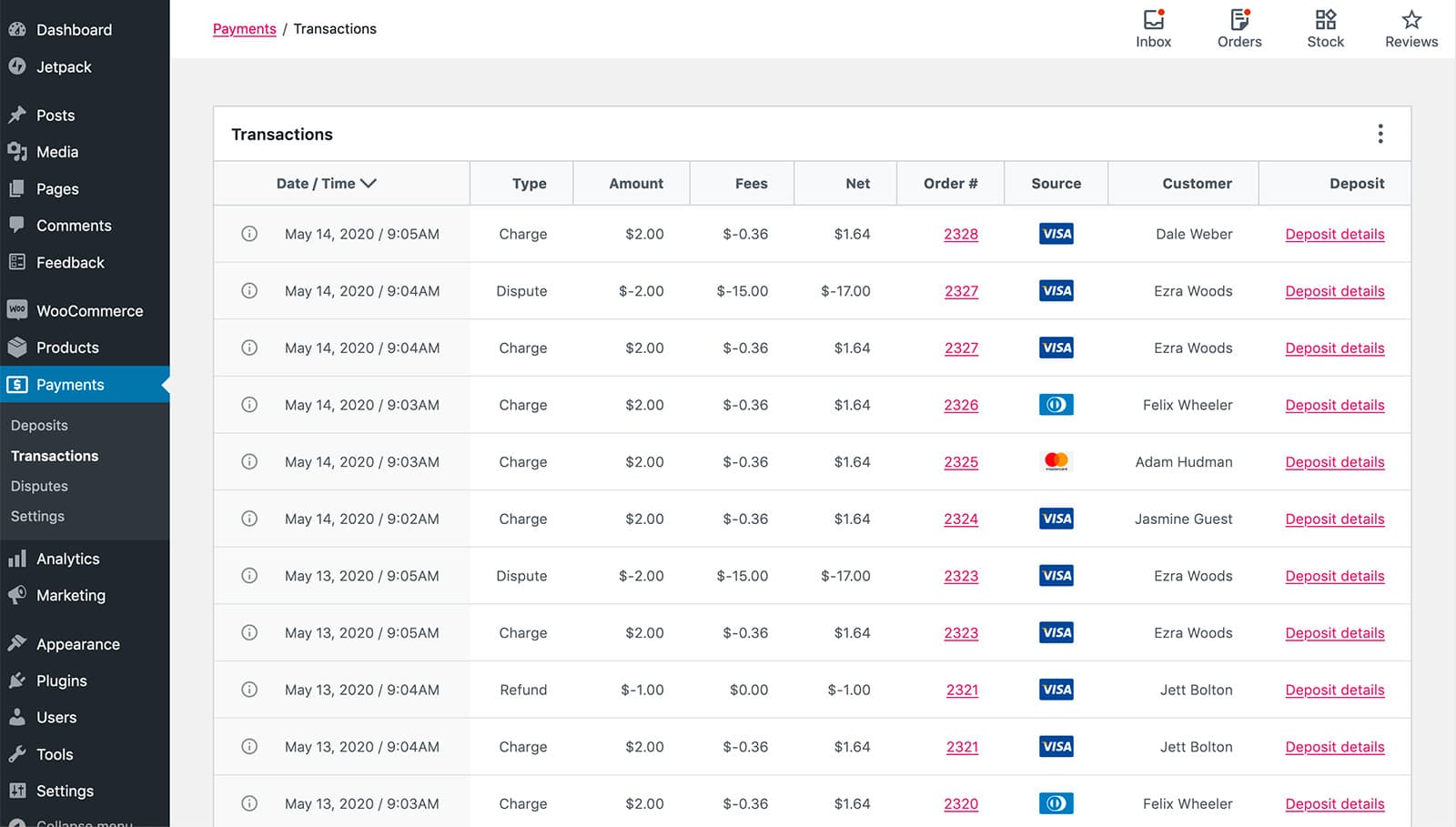 Currently Available for U.S. Merchants – Global Availability to Come Soon!
Before we jump the gun, let's mention this is currently only available for U.S. based merchants selling in USD. But don't stress!
What's good; comes to those who wait. With a global community contributing to the development, WooCommerce has confirmed a move towards widespread availability in future releases (Australia, Europe, Asia etc).
If you need to speak to an eCommerce developer about selling your products of services online, feel free to OnePoint today on 07 3444 0045 or request a free quote online.